How to Add Tidal Music into iMovie Project
---
A right background music serves as the essential part of videos. And a high-quality tier sound track with high-quality tier helps level up your videos a lot. Regarding to sound audio, Tidal Music is the king. If you come to be a user of Tidal Music among all streaming platforms, and right now, you are longing for suitable background music in your iMovie project, you may confuse about how to make a perfect match between Tidal Music and iMovie. However, you will find that even you have paid for a Tidal Music subscription, you have got no place to stream or add Tidal Music to an iMovie project. Unlike Serato DJs, iMovie didn't sign a contract with Tidal, which means that these 2 apps are not integrated. Luckily, iMovie is allowed to import user's own music to their video work. All you need to do is to learn how to download Tidal Music outside of the platform and save Tidal Music onto computer as your own possessions. We are here to give you a workable solution right to the question. To learn how to add and edit songs from Tidal to iMovie, keep reading this article.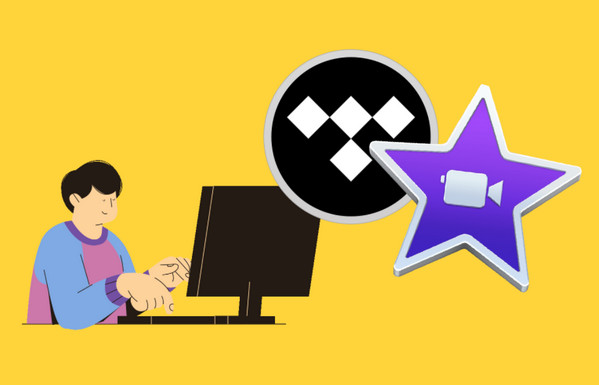 Part 1: Download Tidal Music to Mac/Windows Computer
Now, you have a chance to get Tidal Music downloaded and play them outside of the official platform. The chance is to get a Tidabie Tidal Music Converter (Mac Version / Windows Version ) to help you out. This is an exceptional audio converter, helping to directly download songs and playlists from Tidal Web Player. All Tidal Music output via Tidabie Converter is 100% the same as the original, including the sound quality, ID3 tags. Besides, you can choose any plain audio format as your own need like MP3/AAC/WAV/FLAC/AIFF/ALAC. A fresh point added to Tidabie is that you can download all Tidal Music at a fast 10* speed. Last but not least, these downloaded Tidal Music is permanently and safely kept on your computer storage. What a brilliant tool you should try earlier! Below, you clear out what Tidabie Tidal Music Converter can bring to you: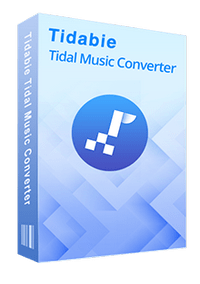 Tidabie Tidal Music Converter
Support Tidal Free and Tidal HiFi users.

Download Tidal music to the computer.

Convert Tidal music to MP3/AAC/WAV/FLAC/AIFF/ALAC.

Keep up to Hi-Fi audio quality.

10X faster speed; Retain ID3 tags after conversion.

Free updates & technical support.
STEP 1

Startup with Tidabie Tidal Music Converter

Most iMovie users are using macOS computers. So do pick up the Mac version for Tidabie Tidal Music Converter for your computer. After you get Tidabie installed, run it to start. On the homepage, you can a clear message saying 'Open Tidal Web Player', click it to move on.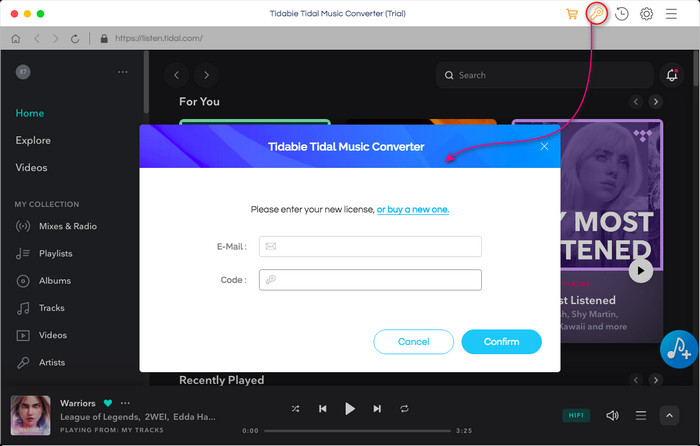 STEP 2

Log in to Tidal Web Player

Following, you will enter into the Tidal Web Player website. As instructed, you are supposed to enter your Tidal account to gain access to the music library. Facebook, Apple or Twitter accounts is linked with your Tidal platform, you can log into Tidal via these resources.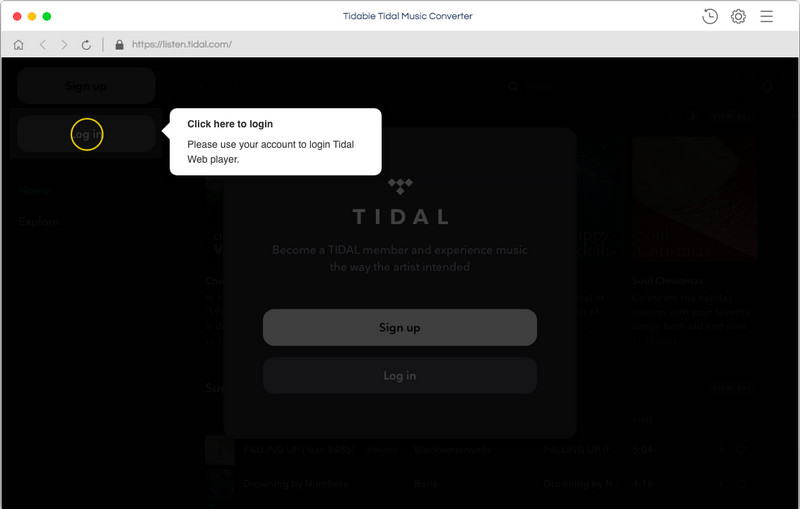 STEP 3

Setup Output Settings on Your Own

Upon getting into Tidal Music store, do not rush to browse the playlist and commerce the downloading step. Instead, guide to the Converter Setup at the upper right corner. And set some audio parameters which will apply to the Tidal music you will convert. Audio settings include:

Output Format: MP3, AAC, FLAC, WAV, ALAC and AIFF

Output Quality: 128kbps, 192kbps, 256kbps, 320kbps

Output Folder: To create a folder from your computer for storing the converted Tidal Music files.

Output File Name: Track Number/Title/Artist/Album/Playlist Index

Output Organized: Artist, Album, Artist/Album, Album/Artist

When you choose 'Auto' or 'FLAC' as the output format, the music will output to HiFi sound quality.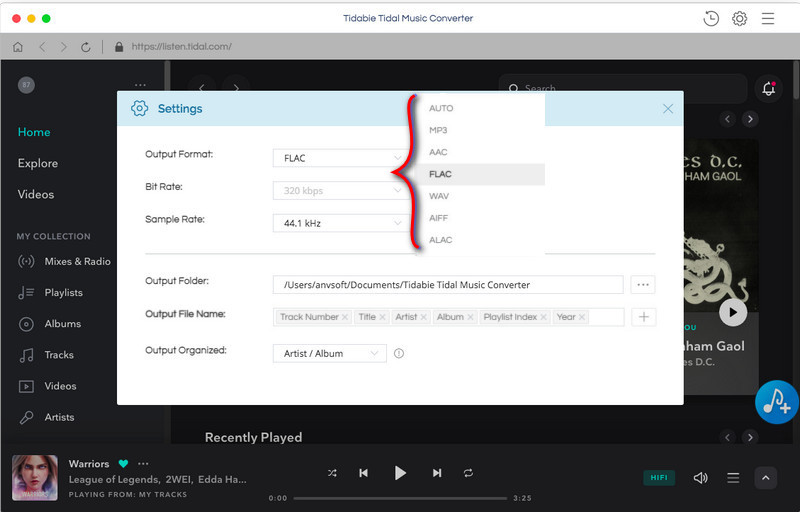 STEP 4

Convert Tidal Music and Playlist As You Want

Okay, let's jump to the playlist contents and pick up those you are intended to convert and download. Choose one playlist you want and click on the button noting "Add to list" at the right corner. It will pop up a window of the playlist songs for a specific selection. Tick off the box besides the song to choose it to convert.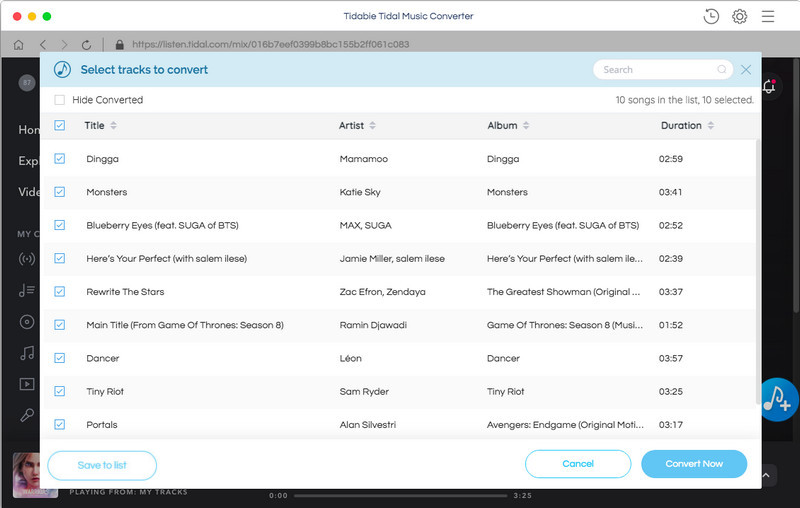 Click on the "Convert Now" button to start converting the Tidal Music to the output format you selected.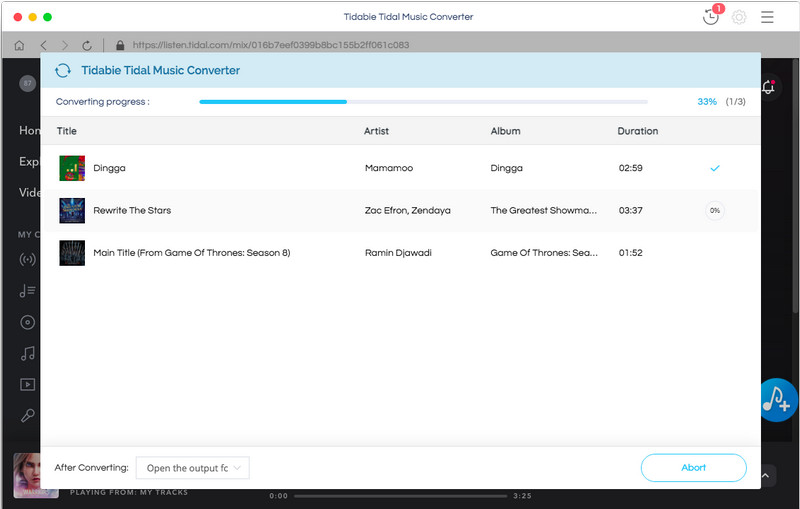 STEP 5

Check Downloaded Tidal Music Mac Storage

As long as songs are all converted as expected, you can go to the 'History' column and you can view all the download history. To view them on your computer at local, tap the folder icon beside the song and reach out the file at the computer local path. From now on, you can play all these wonderful music offline, even with no Tidal app bundled!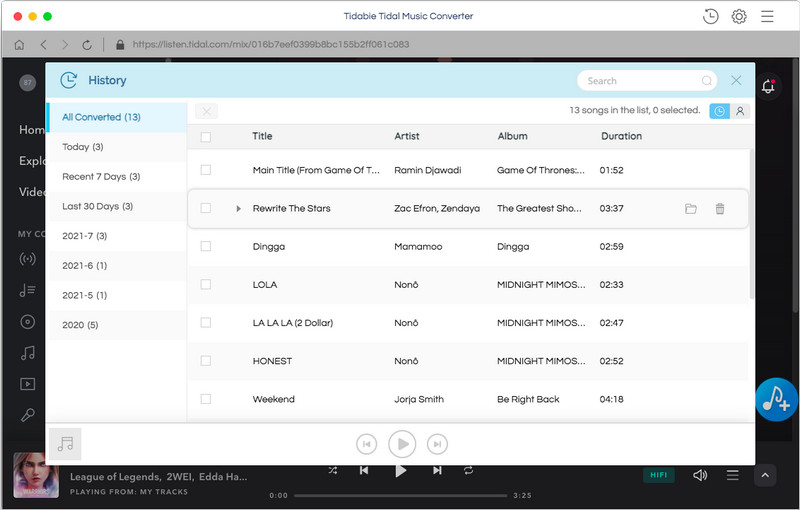 Part 2: Add Tidal Music to Your iMovie Project
With iMovie, you can freely add any song on your computer or device into your video project. In part 1 we have learnt how to download Tidal Music and saved them to the computer at local. Now, get your Tidal Music ready. It's time to bring it into iMovie.
On a Mac, you can simply drag and drop downloaded Tidal Music files into iMovie's media folder and go for a further edition. Or you can add Tidal Music into your iMovie project by clicking the down arrow button in the top left side of the window).
On a Windows, you would need to import the downloaded Tidal Music to iTunes Library at first. Just open the output folder with all downloaded Tidal Music, directly drag and drop the songs into iTunes. Then open your iMovie project and click the "Audio" tab in the top left. (Make sure "iTunes" is selected in the left panel.) You should then see your entire iTunes library. Search for the song you'd like to use — the one you just added to iTunes in the previous step.
on iPhone/iPad, make sure you have imported the Tidal Music into your iPhone/iPad. (Refer to this guide to import music on computer to iPhone/iPad.) And then run your iMovie project, tap the "+" button, and select "Audio". On the following menu, tap "Songs", then find the song you'd like to use.
Conclusion
To that end, this article shares with you a reliable method to play music outside Tidal platform, and facilitates you to add and edit Tidal Music into iMovie project. Tidabie Tidal Music Converter brings you a broader iMovie experience of streaming music in high fidelity audio.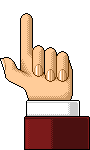 This way is applicable for all movie or video editors. All converted and downloaded Tidal Music are practically saved to your storage on the computer. You can treat them like your audio files to add or import to any 3 party apps and device. You can simply add these downloaded Tidal songs to your iMovie project as background music. Also, you can place them to a ringtone maker, make an audio cut for your calling or messaging tones.