Best Way to Remove DRM from Tidal Music
---
Streaming music online prevails for years. Tidal Music successfully stands out for its high-fidelity sound quality support. Joining the Tidal Music group orients you to millions of songs, albums, and playlists, especially including the top trendy hits. Despite lots of benefits from Tidal, you are limited on music downloading and listening because of DRM protection. To get around the DRM protection and obtain full control of the Tidal music, you should take a few minutes to go through this post.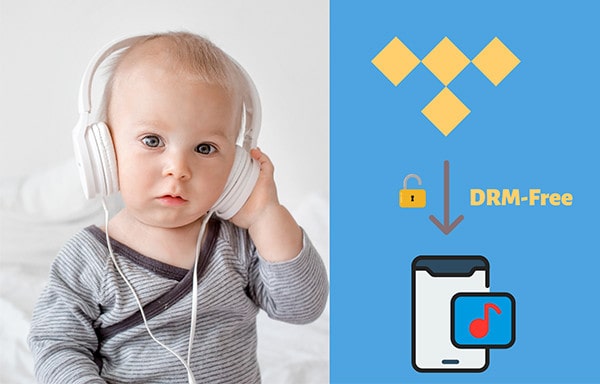 Part 1. Why Should I Remove DRM from Tidal?
Tidal Music can be generally classified into three types: Free plan, Hi-Fi plan, and Hi-Fi Plus plan. Tidal unlocks streaming online for Free users since early 2022. Nevertheless, do not expect too much. Only online listening to music with ads is open before you upgrade to a paid plan. If you count on offline playback, either Tidal HiFi or Tidal HiFi Plus subscriptions are necessary. What's more, the quality of audio you can access varies by subscription type. Tidal Free will miss out on offline listening, and the streaming quality is limited to 160 kbps. Tidal HiFi can listen to or download music in HiFi quality while Tidal HiFi Plus can listen to or download music in MQA quality.
To unlimitedly enjoy Tidal music, some users may jump into a Tidal HiFi or HiFi Plus subscription. However, it's incapable of breaking all limitations. This post aims to help you remove the DRM in the long-term consideration instead of upgrading your subscription. The songs you've downloaded from Tidal are originally DRM-protected. That means you are restricted from using or playing the music without the Tidal music app even though you've been subscribing to Tidal all the time.
Only by removing the DRM protection from Tidal music, you can:
✅ Enjoy the eternal playback without auto-renewing the subscription.
✅ Using the DRM-free Tidal tracks with multiple programs.
✅ Transfer the unencrypted Tidal songs to any device.
✅ Share the collected Tidal tracks or playlists with people around you.
✅ Never lose your favorite Tidal Music songs, albums, and playlists.
---
Part 2. Steps to Remove DRM from Tidal Music
It's proposed that we should download DRM-free songs from Tidal, lest we lose them after canceling the subscription. Lack of help from the third-party tool, it's impossible to achieve it. After collecting information on the kinds of Tidal Music Converters, we champion Tidabie as it's specially crafted for downloading DRM-free Tidal music flawlessly.
Tidabie Tidal Music Converter is skilled at removing the DRM protection from Tidal Music tracks by converting them to unprotected MP3, AAC, WAV, FLAC, AIFF, and ALAC formats. With Tidabie, you can make full use of the Tidal songs without limitations.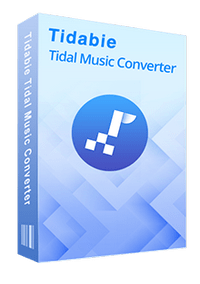 Tidabie Tidal Music Converter
Download music with all types of Tidal plans, including Tidal Free.

Downloaded Tidal songs, albums, and playlists are well compatible with kinds of devices and players.

Convert Tidal tracks to MP3, AAC, WAV, FLAC, AIFF, and ALAC format.

Batch download multiple Tidal Music playlists.

Download songs with HiFi audio quality and ID3 tags.

No need to install Tidal Music app.

Free updates & technical support.
Step 1: Launch Tidabie Tidal Music Converter
Click on the "Open Tidal Web Player" button on the main interface of the Tidabie Tidal Music Converter. There is a built-in Tidal Music web player from which we can download songs directly. Since Tidal Free, Tidal Hi-Fi, or Tidal HiFi Plus are feasible to download songs offline via Tidabie, you should at least give it a try and see what to get.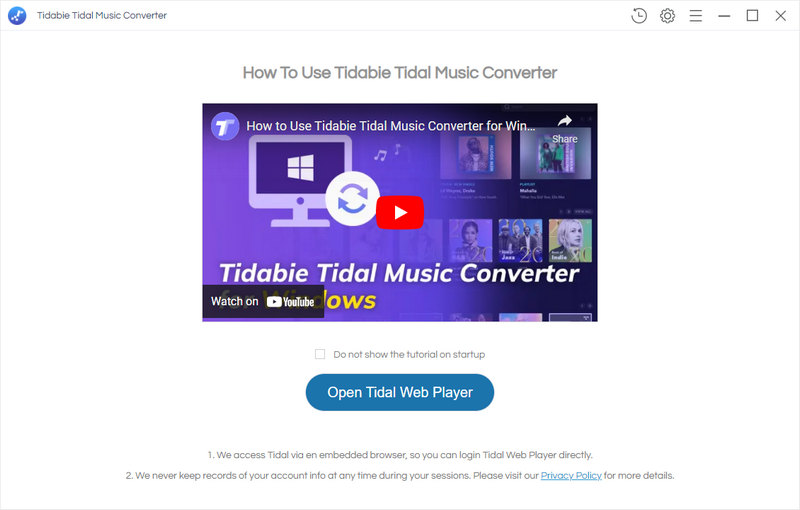 Step 2: Adjust the Output Parameters of Tidal Music
Tidabie situates the "settings" button in the top right. Click on it to discover changeable output parameters. If you want to transfer the downloaded Tidal songs to a device or use it with some programs, you should at least adjust the output format in case the tracks are not compatible with the device or program.
To download all songs to the same folder at once, choose "None" in the Output Organized setting.
🌵 Output Format: AUTO, MP3, AAC, WAV, FLAC, AIFF, ALAC
🌵 Bit Rate: 320kbps, 256kbps, 192kbps, 128kbps
🌵 Sample Rate: 44.1KHz, 48KHz, 96KHz, 192KHz
🌵 Output File Name: Track Number, Title, Artist, Album, Playlist Index, Year
🌵 Output Organized (way): None, Artist, Album, Artist/Album, Album/Artist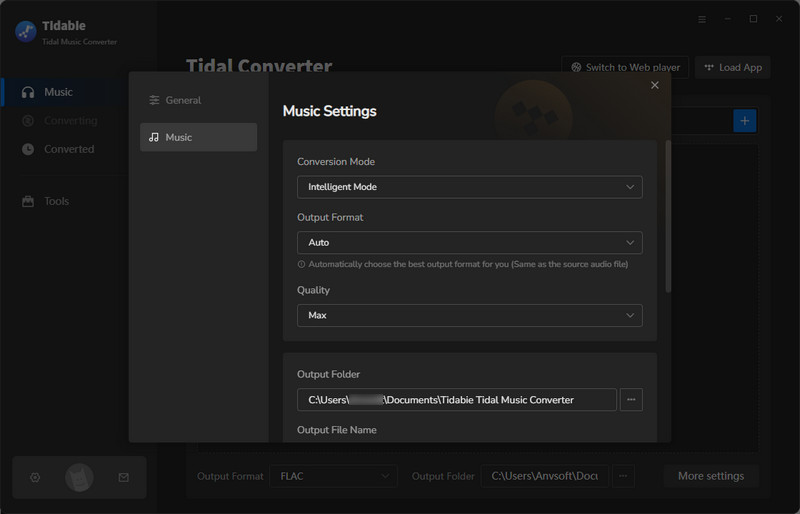 Step 3: Converting Tidal Tracks to DRM-Free Songs
Tidabie places the "Add to list" button in the lower right. After opening a preferred music album or playlist, click on it, then you can select songs you want to download. You may want to download one single playlist at one time for better sorting. Then opt for the "Convert Now" button to trigger an instantaneous conversion.
On the left side, there is a "Save to list" option that functions when you desire to convert multiple playlists in batches.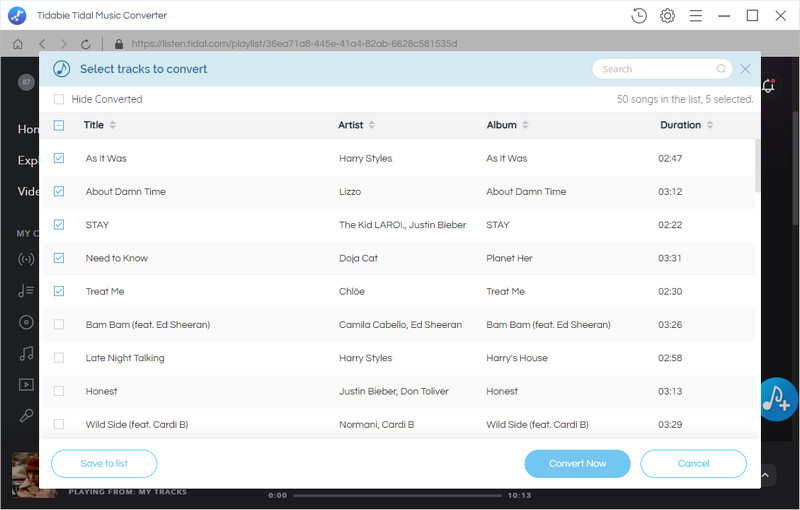 Step 4: Unlimitedly Use the DRM-Free Tidal Songs
It takes a while to cross the final line. Once the conversion is completed, you will see the pop-up output folder. All Tidal songs you want are DRM-free files. Tidabie flawlessly extracts your desired Tidal songs, albums, and playlists from Tidal to the local PC in common formats with the lossless quality and ID3 tags retrained. Eventually, you are not limited to using these Tidal tracks with any program on any device.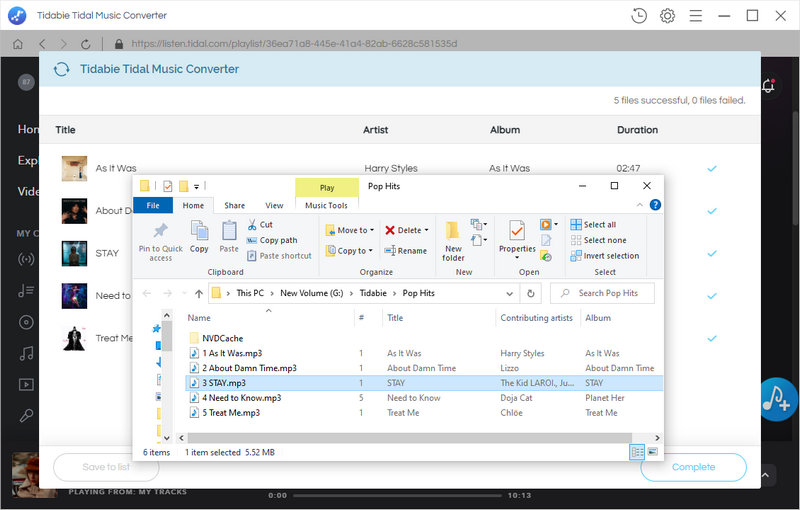 ---
The Closing Thoughts
Tidabie doesn't deem DRM protection as a formidable challenge since it is capable of overcoming these obstacles. Tidabie Tidal Music Converter manages well to convert the DRM-protected Tidal files into original local songs for long-term use. Have a free trial now to get a better experience of Tidal music.